Tom Schmitz, Head Coach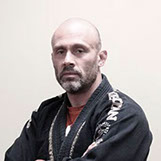 Thomas Schmitz started his martial arts career in 1992 by practicing the traditional arts of Kung Fu, Taekwondo, Tang Soo Do, Kali, Wing Chun, Brazilian Jiu-Jitsu, and Muay Thai Kickboxing.  He has taught various disciplines of martial arts for over 15 years at the region's most prestigious schools and now teaches fulltime at Spartan Martial Arts as head instructor since in 2011.
Tom holds a black belt in Brazilian jiu-jitsu, is Combat Submission Wrestling certified, and has had a successful career competing in Mixed Martial Arts, Pancreas, and Muay Thai Kickboxing. Come see for yourself why Tom Schmitz has helped so many Martial Artists compete on high level stages including UFC, Strikeforce, EliteXC, Bodog, MFC, Pancreas, Rings, and many more regional championship shows!
Rafael Borges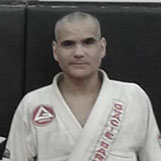 I'm a 50 year old optometrist & bjj black belt under professor Marcio Simas Gracie Barra of Orlando FL.  I have 18 years experience in BJJ. I have had the opportunity to train and learn from multiple UFC veterans and world class bjj practitioner.
My goal is to pass as much knowledge as I can to the new guys, show that everyone can learn bjj and to keep doing this until I'm 90 years old.
Kelly Schmitz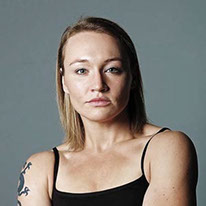 Coach Kelly Schmitz started her martial arts career in 2001 training Brazilian Jiu-Jitsu(BJJ) and Muay Thai. These disciplines helped her to become a top 10 ranked Mixed Martial Artist earning a record of 17-3-1 competing in promotions such as Bodog and EliteXC.
As a BJJ brown belt, she runs Spartan Martial Art's Women's Jiu-Jitsu program and fitness classes open to all members. Kelly teaches all experience levels self-defense, fitness, and jui-Jitsu fundamentals in a fun, safe environment.
Jake Anderson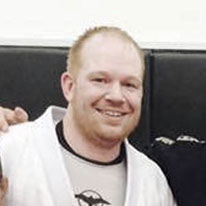 My name is Jake Anderson. I'm a lawyer by trade and I spend my days writing, reviewing, editing, and negotiating contracts. In need of a way to relieve stress and lose weight, I began training Brazilian jiu jitsu under Professor Tom Schmitz in July of 2009, and I fell in love with the sport. I have trained under Professor Schmitz for 7 years and he promoted me to brown belt in August of 2015. I teach the white belt jiu jitsu class.
In this class, I focus on teaching the basic techniques of Brazilian jiu jitsu and helping my students refine and perfect their skills. The white belt jiu jitsu class is perfect for a brand new student who is just beginning their Brazilian jiu jitsu journey or for an experienced white belt looking to refine their skills.